It's hard to imagine just what Riga is like if you've never been before. I remember being surprised on my first visit with how modern architecture blended with the old, yet the old town still retains its historical charm.
On the east side of the Daugava River, the old Riga is a UNESCO world heritage site and Riga's historical centre, famed for its old churches and cathedrals. It's easy for people visiting Riga to get stuck in the old town, but there's so much more to Riga. Do spend plenty of time admiring the structurally beautiful Riga Cathedral and St. Peter's Church, the cobbled Town Hall Square, but remember that the old town is only about 5% of Riga itself.
There's plenty more to explore and I'm going to show you a perfect combination of 7 things to do in Riga in the Winter that takes in some of old, some of the new and plenty of food and culture along the way.
1. Experience Independence Day
The 18th November sees commemorations and celebrations of the proclamation of the Republic of Latvia. Witness emotional and moving scenes as the public and dignitaries lay flowers at the Freedom Monument. Then head down to the 11. Novembra Krastmala by the river to see members of the armed force march to commemorate along with brass bands and flag-waving crowds.
2. Staro Riga the festival of light
Staro Riga the festival of light intertwines with independence day, with a beautiful torch lit processon through the old town and the Bastejkalns Park by the freedom monument. Locals light candles in the park and large torches burn at the top of Bastion Hill (Bastejkalns).
From 6pm till 11pm building and installations across the city are lit up in lights for the Staro Riga. Historical old buildings are drenched in animations and parks are littered with intriguing objects and interactive pieces. There's a lot to see and it feels a little like a treasure hunt as you roam the city hunting down the latest glowing piece of art.
3. Experience the coffee
If you're into your coffee and enjoy the intricacies of the brewing process then Rocket Bean Cafe will be right up your street. Even if you're not a coffee snob, you'll find the cafe a relaxing and super friendly place. Just ask them about the coffee and brewing process and watch their eyes light up with enthusiasm. They'll let you sit down at the brew bar and watch the whole process, try asking your coffee questions as they brew.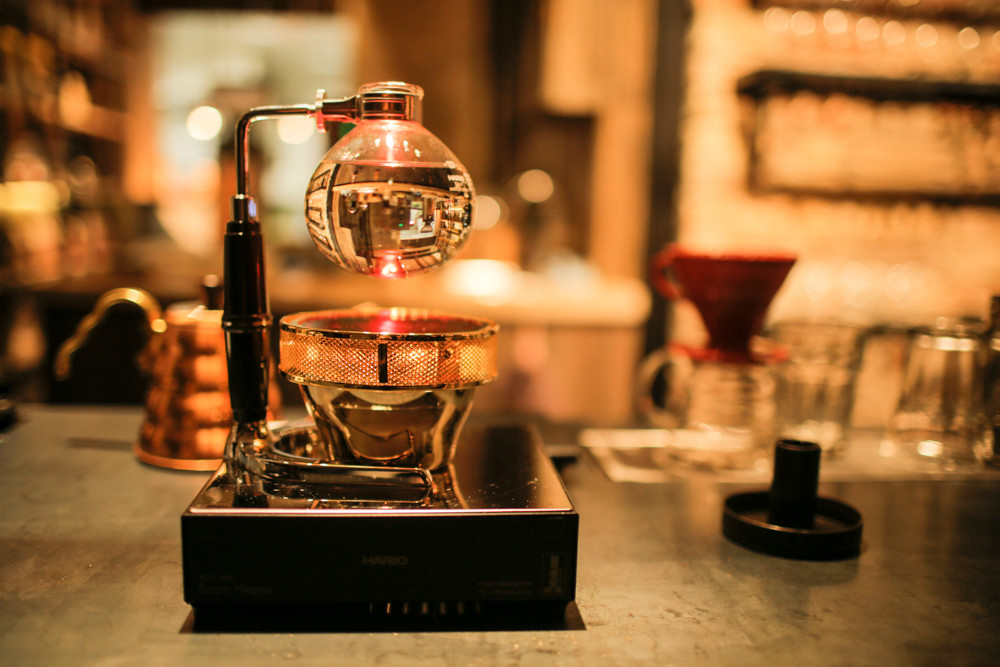 The food is also pretty special. For more information and even a 360 degree tour, take a look at the Rocket Bean website.
4. Get your beer on!
So you were expecting Latvian beer to be some kind of bland lager, right? Well you'd be wrong, seek out the right places and you'll be up to your neck in strong tasting craft beer before you know it.
Labietis
Labietis is a mini Latvian brewery and bar with a huge range of craft beers to choose from. There's a range of some classic beers on offer as well as a mixture of very modern styles. There's plenty of experimental brews using a variety of interesting herbs.
Aldaris Brewery/Museum
At the Aldaris Brewery you'll also discover a beer museum. As you'd expect there's plenty of beer tasting involved too. The museum itself is well presented, interesting and the guides have great brewing knowledge, taking you through the brewery's history and the brewing process. Aldaris is a little bit out of town but quite easy to reach via Riga's tram system.
5. Try A Proper Burger
Fontaine Delisnack (Deli Snack)
If you're a burger connoisseur then Riga won't let you down. If you're in and around Miera street at Rocket Bean Cafe or Labietis then your best burger bet may well be Deli Snack. Just round the corner from Labietis, Deli Snack is a pretty straight forward, no frills dinner but the burgers and the chilli cheese fries are beautiful! A perfect stop after sinking a few too many craft beers at Labietis.
If you're nearer the other side of the Daugava River, I been told that Street Burgers is also a very good homemade burger joint in Riga. Give it a go!
6. Discover the old town
Ok, so it's probably cheating adding this one but you can't possibly visit Riga without exploring the Old Town, it's a UNESCO World Heritage Site after all! Wander the cobbled streets and narrow laneways tucked away from the busy roads and admire the beauty of the architecture that's survived the test of time and ravages of war.
Walking the cobbled streets of the old town you'll find one of the oldest medieval places of worship in the Baltics, Riga Dome Cathedral. For a stunning view of the quaint rooftops of the old town and Daugava River head to the top of Riga's tallest church, St Peter's Church.
7. Explore the central market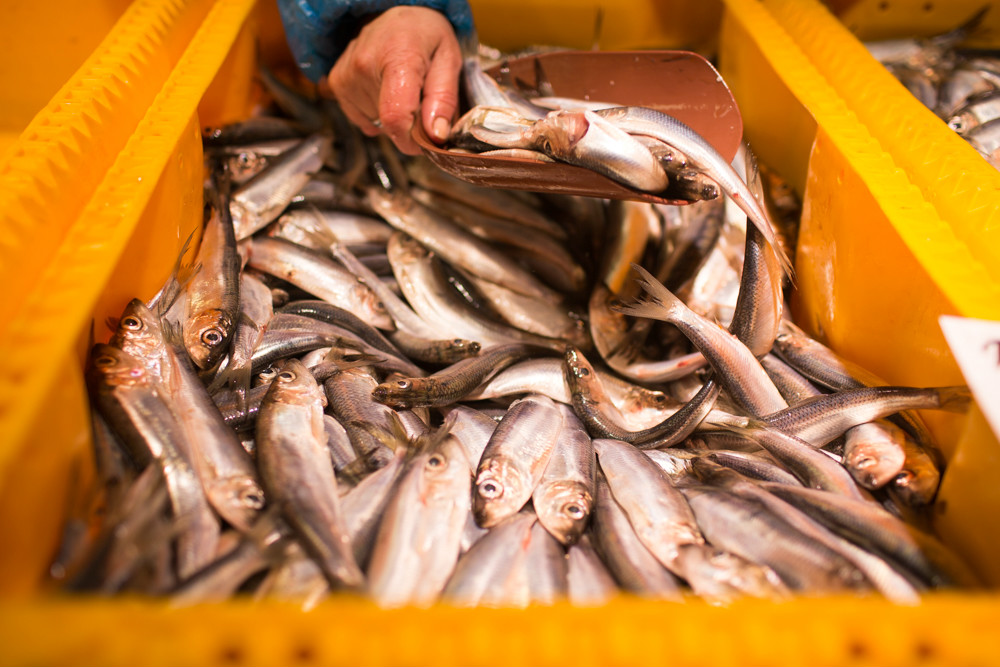 What's fascinating about Riga's Central Market isn't necessarily the hustle and bustle of the market itself but it's rich history. During WWI the markets huge pavilions were used as zeppelin hangars rather than the impressive variety of meat, fish and vegetable stalls of today. The pavilions are arranged into different food types with the most established stalls indoors whilst slightly cheaper ones spill outside. You'll find locals shopping here rather than a tourist attraction but it's well worth visiting to appreciate its sheer size and scale. What I also found interesting was just how fresh the fish was, seemingly still breathing whilst lying on ice. Towards the back of the fish stalls sit big tanks of water to keep the fish as they arrive at the market.
Riga is so different to most peoples expectations. It's got beautifully historic landmarks and architecture that you're more likely to expect from a place like Prague rather than the capital of Latvia. It's got trendy craft beer joints, great coffee spots and food that will blow the stereotypical potato and cabbage combo out of the water.
If you're thinking of visiting Riga then take a look at my itinerary during Independence Day and Staro Riga.
Have you been to Riga? Was it what you were expecting? What was your favourite part?
I'd love to hear about it in the comments!
Disclosure – I travelled to Riga, Latvia as part of the #mustlovefestivals project with support from European Union Regional Development Fund and sponsorship from Expedia and Latvia Toursim. As always, TravMonkey maintains full editorial control of the content publish on the site.
The post 7 Things To Do In Riga In Winter appeared first on TravMonkey.